Our faith is based on the life-transforming truth of Jesus Christ who brings comfort and strength to people today, fills us with His love, and galvanizes us to reach out to others with that love.
God's Work, Our Hands, Serving with Acceptance and Compassion
Grounded in God's word, centered in common faith, and joyfully loving others, we are: – Thoughtfully and actively worshiping and working to create a fair, just, and fully represented (inclusive) church and world. – Showing our love for God, self, and others in thought, word, and deed. – A progressive, positive, and open church that welcomes and celebrates those of all faith traditions, cultural backgrounds, sexual orientations, and gender identities.
As followers of Jesus we are called to challenge the personal and global sins of all abuses of power and embrace marginalized persons. We are walking our journey of faith together, learning, and growing alongside each other, continuing the relevance of our church by reaching out to our youth and getting Christ's loving message to them.
Thank you for taking your faith journey with us!
Weekly Services
IN PERSON Sunday, 10 am in the Church: This is the full Sunday service of worship with songs and readings, prayers and praise, a message from Pastor Jim, and Holy Communion. Stick around afterward for fellowship and coffee on the front lawn. Let's get to know each other!
June 11, 2023   –   YouTube link https://youtu.be/5QGBFPpPX-o    
Pastor Jim explores Jesus' abundant love in seeking out some of the least reputable, least powerful, least likely people to be his disciples, and ways that God is drawing us into His merciful love and then sending us out to share that love with others.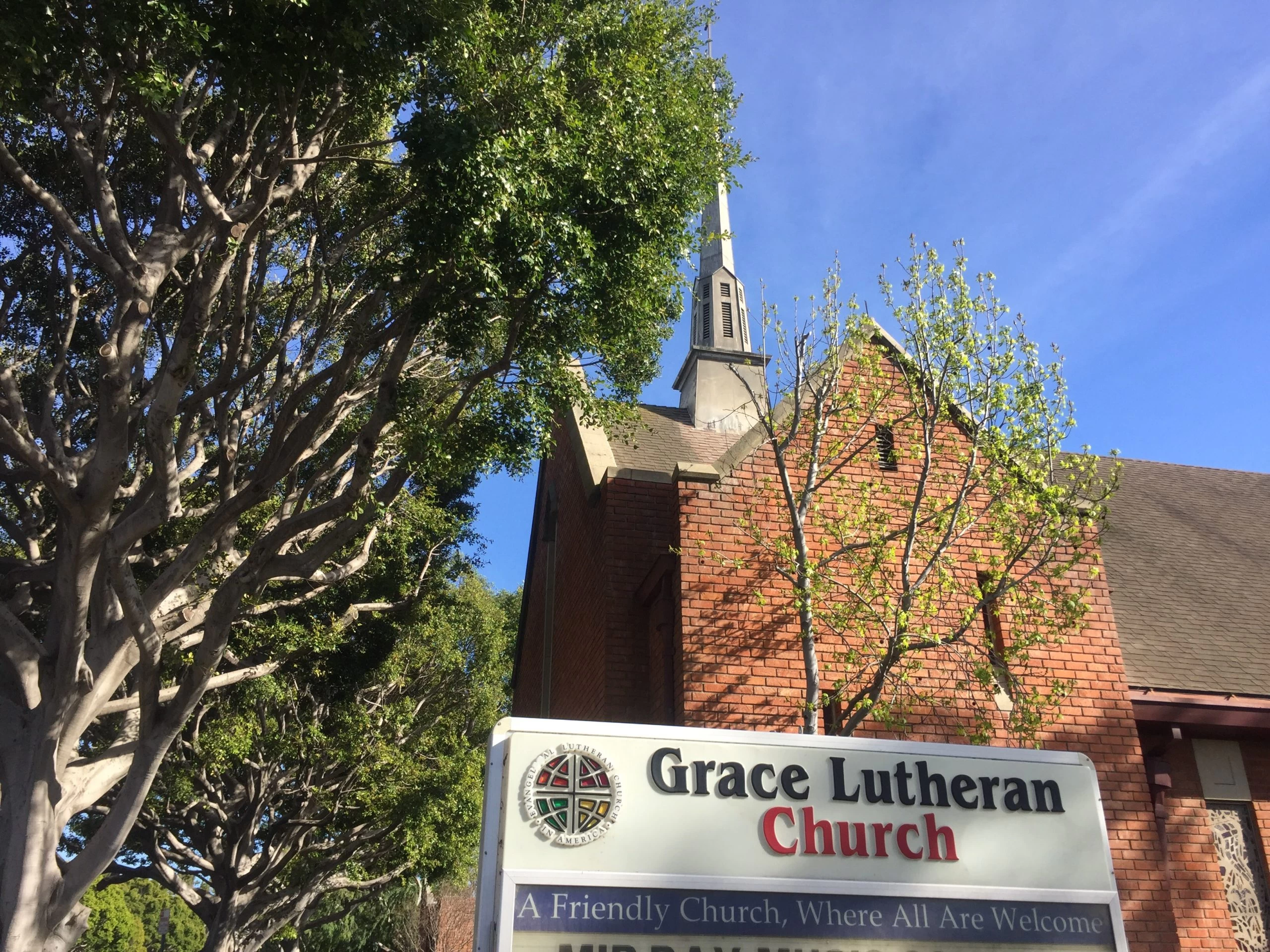 Donate Today
To support Grace ministries you can donate securely online via the "Giving" link above
or 
in person at Grace Lutheran
, 4427 Overland Ave., Culver City CA 90230 at 
10am on Sundays
.
Gatherings:
Sunday Service – 10:00 am*